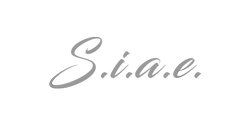 The Siae is the Italian Society of Authors and publishers
www.siae.it
;
Enpals is the National Security and Service Agency
The payment of the siae is always at the expense of those who create an event.
The siae is paid at the territorial level, before the date of the marriage and in the month of the event.
Four are habitually the parameters that generate the final cost of the Siae
(category Location, number of guests, type of music service and dance):
The structure hosting the event
There is an annual payment to the S.I.A.E. also defined as the accessibility S.I.A.E.
At the expense of the DJ finally there will be the payment to ENPALS
The area is always the responsibility of the location of the reception
(Farmhouse, restaurant, Villa, Castle).
To the most frequent question: "During my wedding lunch, in the restaurant,
I'd like to hear music. Do I have to pay the S.I.A.E.? "
Here's what the S.I.A.E. answers:
Yes, because the execution takes place in public place.
The rewards due for the use of music in the course of private parties
(Weddings, baptisms, birthdays, etc.)
They are differentiated according to whether the detention occurs
With or without a dance party.
The amounts are calculated as a lump sum
Depending on the number of guests and the category of the room where the reception takes place.